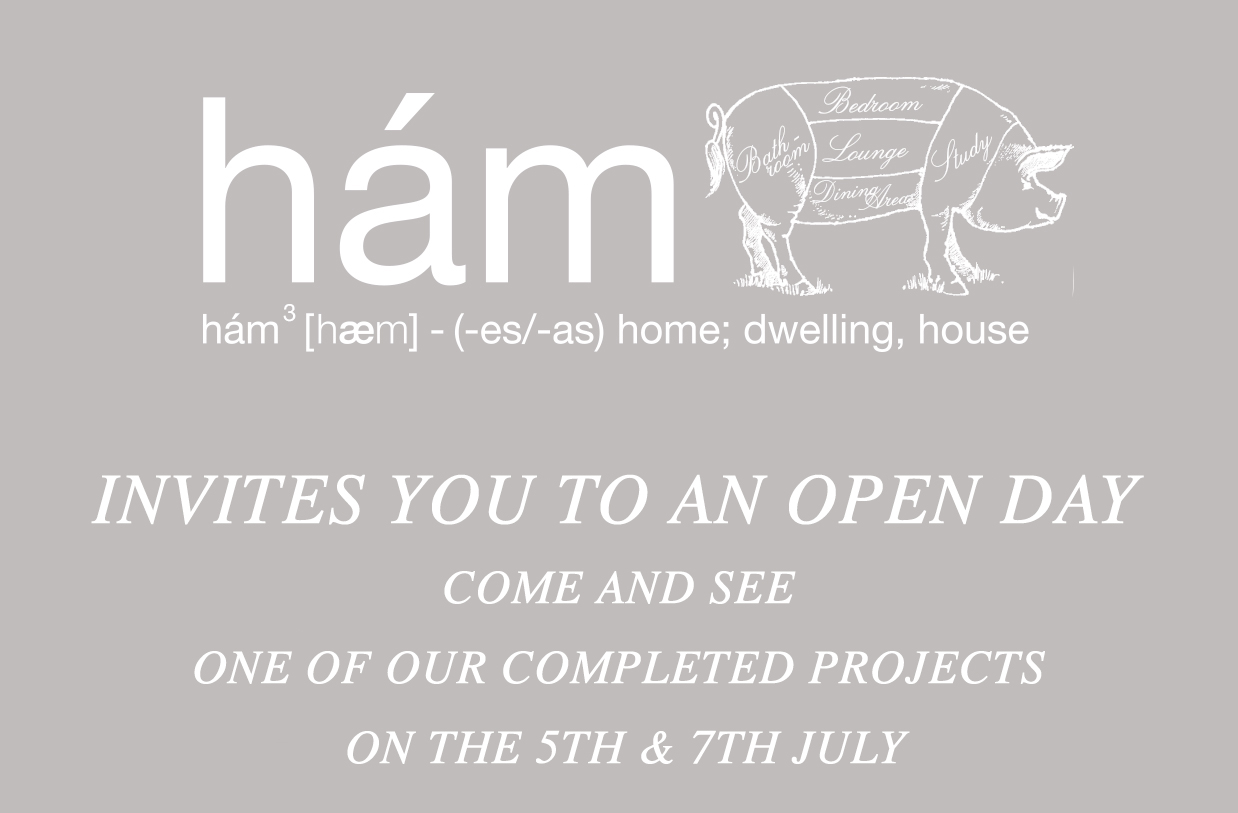 ham are opening the doors to a property they have been involved in fully refurbishing and furnishing. A rare chance to get up close and personal with one of hams completed projects, showcasing both interior design, project management, build and property styling services. An opportunity for prospective as well as existing customers to explore our style, detailing, expertise and  meet some of the team! 
The property is located just outside of Henley On Thames, in an area of outstanding natural beauty. We are offering a personal tour around the property, with drinks and delicious canapes available on the day. We can also provide you with a map of a lovely local walk via one of our favourite country pubs, so why not make a day of it? 
Members of our design team will be available to chat throughout the day, whether to elaborate on the design inspiration of the project or to discuss how hams range of services can help you to create or perfect your own home. 
Our open days will be held on the 5th & 7th of July. 
All you need to do is email us with a preferred time at info@haminteriors.com  , once we receive this we will get back to you to confirm a time for your tour and provide any further information.
If you have any questions or the above times don't suit you, please don't hesitate to call Tom Cox on 07747 690808 and we will organise a suitable time.
We hope to see you there!